PLEASEEASAUR
"The Yellow Pages"
In Stores Now
or online from
Imputor's Ye Olde Shoppe
---

On Tour!
Find out the latest shows
in your town.
Live!



The much welcomed Pleaseeasaur signing with Razler Records has arrived. Pleaseeasaur is Razler's first west coast band to sign on with the Philadelphia based label. Who are most notable known for signing the latest ex-Dead Milkmen bands
Burn Witch Burn and Butterfly Joe

"Beef Flavored Island Adventures"
2001

"As Seen On TV"
1999

..........Previously released Pleaseeasaur tapes are available by emailing Pleaseeasaur.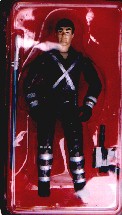 Pleaseeasaur Action Figure !